Frame Size Information
Based on these dimensions, you can choose the right glasses for yourself, or compare them with your existing glasses.
Größe/Size: A-B-C
Gesamtbreite/Total width: D
Alle Angaben in mm / All dimensions in mm.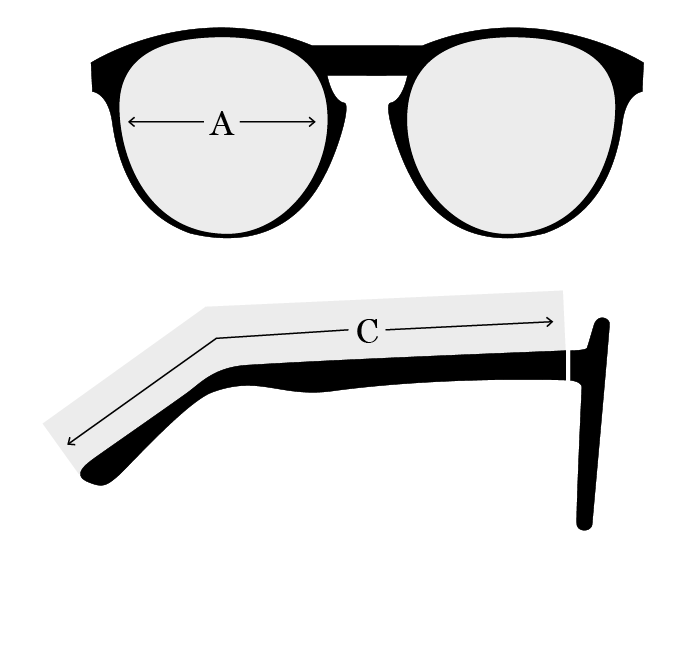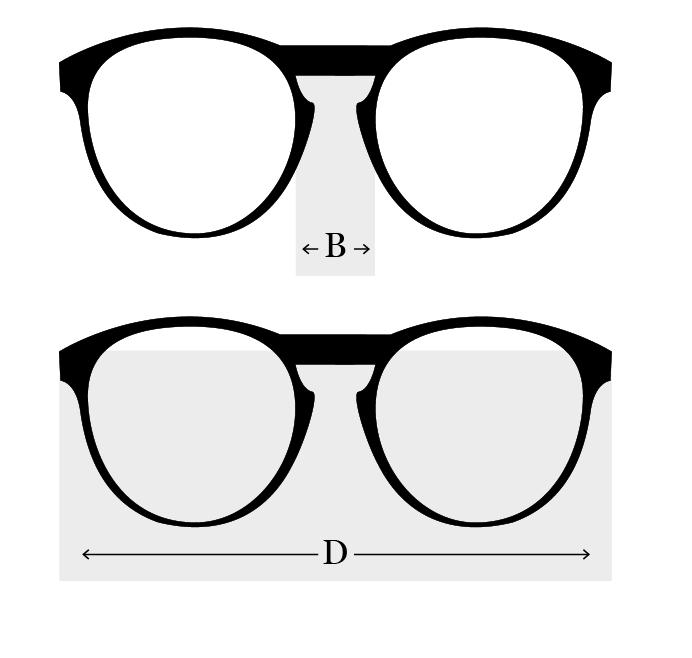 so bestellen sie
ihre Brille oder Sonnenbrille richtig
In unserem Onlinesortiment finden Sie die Maße jeder Brillenfassung oder Sonnenbrille in der Produktbeschreibung zum jeweiligen Modell. Anhand dieser Angaben können Sie die passende Brille für sich aussuchen und online kaufen indem sie die Werte mit Ihrer bereits vorhandenen Brille abgleichen.
Da Brillenformen unterschiedlich ausfallen müssen sich die angegeben Maße nicht exakt gleichen, sollten sich aber zumindest ähneln. Die Maße ihrer eigenen Brille oder Sonnenbrille finden Sie bis auf wenige Ausnahmen im Bügel der Brille.

Einige Original Vintage oder Retrobrillen wurden ohne Größenangabe produziert, diese Modelle können Sie selbst oder von einem Optiker ausmessen lassen. Bei Brillen und Designerbrillen wird nicht wie in der Mode zwischen Damen und Herren Größen (Vgl. 36, 38 oder 50, 52 oder S, M, L, XL) unterschieden. Lediglich die Form eine Brille entscheidet ob es sich um eine Damen- oder Herrenbrille handelt.

Bei 90% der von uns angebotenen Vintage- und Retro- Hornbrillen, Pantobrillen, Metallfassungen, Nickelbrillen etc. handelt es sich um Unisex Modelle bei denen wir nicht zwischen Männer- oder Frauenbrillen unterscheiden. Entscheidend ist vielmehr ob Größe und Proportion zur Gesichtsform passen.
Grob könnte man Brillengrössen so einteilen
Glasbreite 42 - 46 = S
Glasbreite 46 - 50 = M
Glasbreite 52 - 58 = L
Pupillendistanzmesser
Drucken Sie den Pupillendistanzmesser aus und folgen Sie den Anweisungen auf dem Ausdruck.